Screen Printing | Graphic Design
Oklahoma Ink
Changing the Face of Screen Printing
Oklahoma Ink, located in the heart of Tulsa, was created with you, our friends, in mind. What started as a garage shop now is a full-service print shop producing over 3,500 shirts a day. We consider our clients from all over the nation true friends and it has been amazing to grow together. We truly value these lifelong relationships.
Custom Screen Printing
Our large production facility means we can accommodate every size of job, from a few to a few thousand. Not only will you get your order in a timely manner, but it will be completed with the most high-quality products in our proven successful systems.
Graphic Design
No graphics? No problem! At Oklahoma Ink, we have a creative team on site to help you make an impact with your project. Our graphic artists will deliver your message creatively and quickly.
Contract Printing
At Oklahoma Ink, you will be met with the most experienced wholesale, contract screen printing service in all of Tulsa. With staff devoted solely to wholesale customers and a state of the art scheduling system, we do whatever it takes to produce a quality product that your customer wants as quickly as possible, no matter the quantity.
Embroidery
We don't just do screen printing, we embroider as well! From event logos to custom art, we can stitch it all: golf shirts, hats, jackets, bags, aprons, sweatshirts, and more!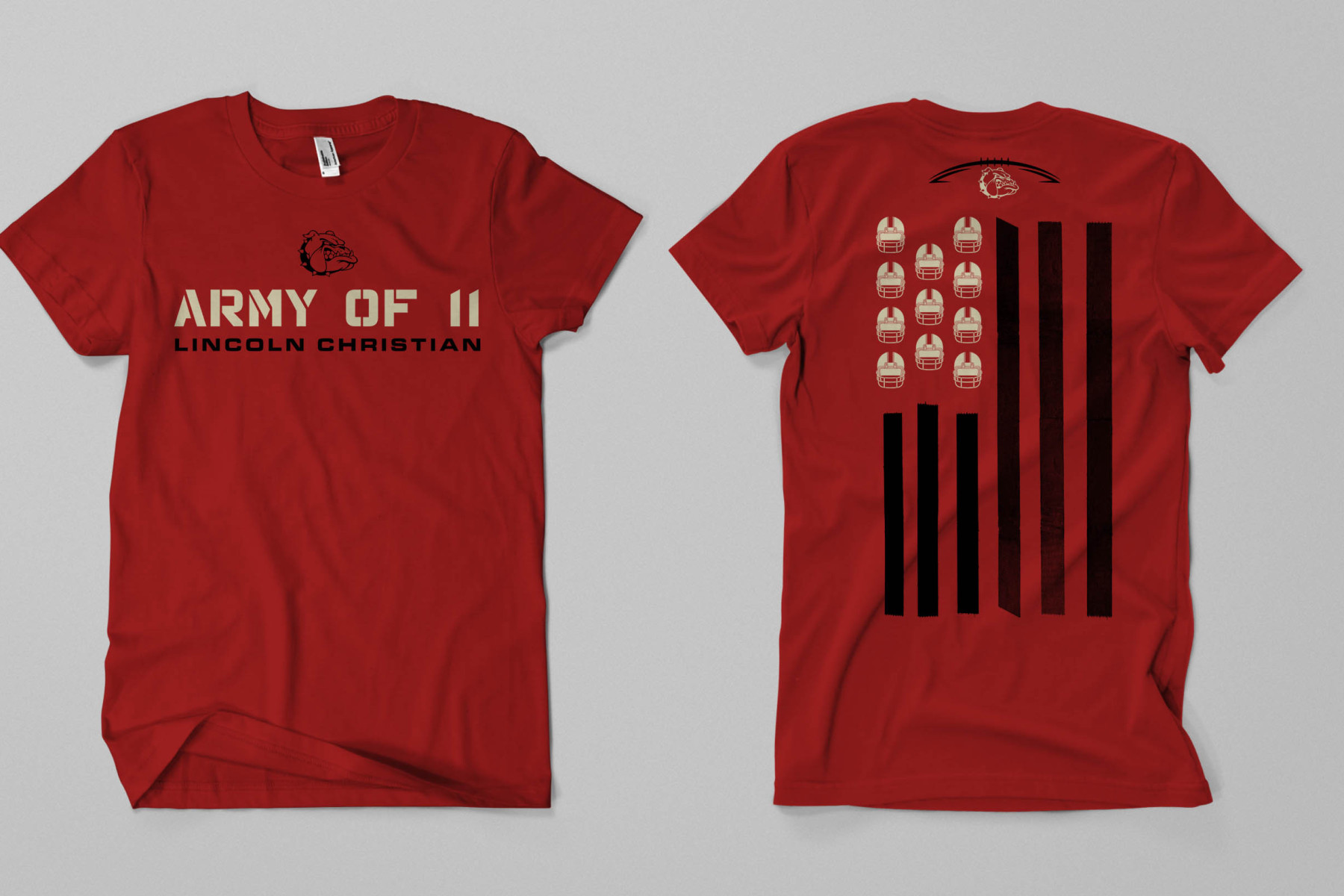 We don't want to just "get the job done" and move on. We do whatever it takes to help you exceed your goals and feel confident in the outcome. With over 30 years of experience, our team at Oklahoma Ink is highly trained and skilled in all facets of the business. From the start of your project we have the end goal in mind. Excellence is the name of the game at Oklahoma Ink as we watch over every detail of your project to perfection. Using the highest quality inks and garments, our team produces the product you desire.
We all know that a great set of matching T-shirts unifies your group and shows support for your favorite local team or club.
"I have worked with Oklahoma Ink staff for many years for a large organization and keep returning to their shop for our needs! They help me pick quality items that last and I'm able to get fast turn around for the people I serve. Their staff is also friendly and easy to work with!"
"We have been having stuff done here for years. The best quality screen printing, great prices, and quick turn around. We have tried lots of places and are happiest using Oklahoma Ink."
"I love the products and people at Oklahoma Ink! My orders are done on time every time. The graphic artist always comes up with appealing designs. The office staff is friendly and knowledgeable."
"You won't find better customer service or professionalism at any other screen printing shop. They have the best selection, can do any job, and deliver it when they say. No need to look anywhere else!"